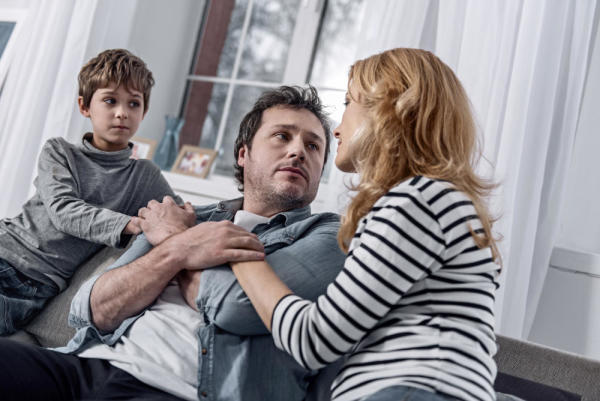 Whether you are the parent, sibling, child, spouse, or friend of someone with a substance use disorder, their addiction can have devastating effects on your life. But you don't have to face it alone. There are many free resources and support groups available to help you understand your loved one's addiction, encourage them to seek treatment, support their recovery, and take care of your own mental health.
If you have a loved one who is struggling with a substance use disorder, please contact Lake Area Recovery Center. We can help them get on the road to recovery with addiction counseling, residential treatment centers, and intensive outpatient programs.
American Addiction Centers (AAC) is a nationwide network of leading treatment facilities for substance use disorders and addictive behaviors.
The Hazelden Betty Ford Foundation is the nation's largest nonprofit treatment provider of substance use disorders and addiction problems.
SMART Recovery is a non-profit organization for individuals with substance use disorders and other addictive problems. Their free mutual support meetings focus on ideas and techniques to help individuals achieve abstinence and live a life that is constructive and satisfying.
Al-Anon is a fellowship group designed to help people who are affected by a loved one's drinking behavior.
Alateen specifically helps teens and young adults who have been affected by someone else's struggle with an alcohol use disorder (AUD).
Addiction Education Society provides public education and resources on issues relating to substance use disorders and their impact on the lives of individuals, families, and our communities to advance the knowledge that Addiction is a Disease.
NIDA is part of the National Institute of Health with the mission to advance science on the causes and consequences of drug use and addiction and to apply that knowledge to improve individual and public health.
The Ashtabula County Mental Health and Recovery Services Board is a county behavioral health board composed of expert professionals, dedicated volunteers, and concerned community leaders. They are committed to bringing Ashtabula County residents high-quality, evidence-based treatment for mental health and substance use disorders as well as prevention services.
Substance Use Disorder Crisis Helpline and Suicide Prevention Crisis Hopeline 24/7: (800) 577-7849
Children Services Hotline 24/7: (888) 998-1811
Homesafe Domestic Violence Hotline: (800) 952-2873
National Domestic Violence Hotline: (800) 799-7233
Clients Rights and Advocacy: (440) 992-3121
Substance Abuse & Mental Health Services Administration National Helpline: (800) 662-HELP (4357)
Emergency Information for Meeting Basic Needs: Dial 211