Motivational Enhancement Therapy (MET) is a type of intensive outpatient program (IOP) offered at our outpatient Ohio addiction recovery center in Ashtabula that is designed to help clients dealing with a substance use disorder to gain the motivation they need to seek sobriety and stay drug-free. Facilitators use interviewing strategies to encourage a client to heighten their awareness of their own actions, gain confidence in their ability to recover, and develop a realistic plan to change. The ultimate goal of MET is to increase a client's internal motivation to stop destructive behaviors related to drug use and inspire them to follow through with their recovery. This method aims to decrease or redirect self-defeating thoughts and increase confidence in their personal ability.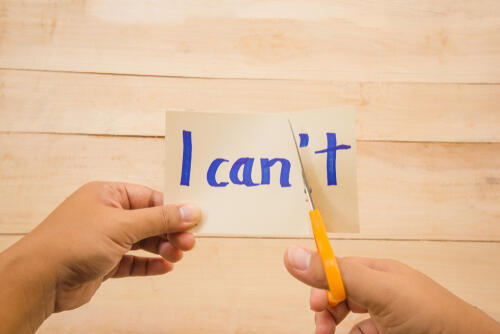 What does the MET program involve?
Clients will undergo an initial assessment, the results of which will then be used to tailor their beginning treatment sessions. Aside from psychological information, vital physiological data will also be collected. This information can help therapists and physicians to monitor a client's body changes during treatment and time away from the addictive substance. Later sessions will aim to help individuals gain a wider perspective, while offering positive reinforcement for staying sober.
The MET program can also be used to help treat mental disorders that are common in clients experiencing addiction. This is because both mental disorders and substance use disorders can be affected by imbalanced brain chemistry. Working through both mental health and addiction issues can help to prevent future relapse. In general, MET is best used in conjunction with another behavioral therapy treatment or a 12-step program at our addiction treatment center in Ohio.
Key MET therapies and techniques include:
Developing and expressing empathy

Realizing the disparity between one's own thoughts and reality

Avoiding arguments and developing a positive response pattern

Understanding how addiction impacts goals and relationships

Encouraging and reinforcing positive thoughts and behaviors
Because MET avoids persuasion tactics and instead focuses on personal choice, it encourages a collaborative partnership between the therapist and the client. Therapists focus on reflective listening instead of direct confrontation or perceived judgment. They avoid diagnostic labels that could convey powerlessness and choose to emphasize personal choice and self-advocacy. Individuals can then be empowered and motivated to make their own conscious choices to improve their health and relationships.
How long does the MET program last?
Participants will meet for three sessions a week, over the course of four weeks, for a total of 36 hours. Group sessions are held on Monday, Wednesday, and Friday from 10AM-1PM.
Although not an inpatient addiction treatment program, this IOP program provides the same intense treatment experience through group dynamics. MET plays a large role in helping counselors to meet clients where they are in their own personal recovery. The MET program is focused on rapid change, so it is possible for a client to have success with MET even when they only have limited contact with the therapist. A close relative or friend may be permitted to accompany the client during the first few sessions.
Work With the Lake Area Recovery Center
At Lake Area Recovery Center, we understand that overcoming destructive behaviors and habits is a struggle. But we also know that recovery and growth are possible for everyone. If your family and friends are pushing you to get help for drug use, but you don't feel you need it, talking to a neutral third party is a great start. Reach out to our team to learn more about our Motivational Enhancement Therapy (MET) program, or to get more information about our addiction treatment center and drug and alcohol rehabilitation centers in Ohio.